With rising sale prices and low inventory, now is an ideal time for you to sell your house and start looking for new homes for sale in Canton that better fit your family's current needs. In addition to ensuring your home is priced right by having your Canton real estate agent do a comparative market analysis, having professional photos taken for the listing and online marketing campaign, and making large repairs such as replacing the roof or non-working appliances, you can also ensure your home is appealing to your target buyer by staging it. Though the best way to increase the sale price of your home with staging is to hire a professional, you can also experience some of the same benefits when you stage your home yourself. Here are some tips to help you achieve success when staging your house.


Address Clutter First
Before you can start arranging your furniture and altering your décor to appeal to your ideal buyers, you need to clear out as much clutter as possible. Homes for sale in Canton that are neat and organized appear larger and better-maintained. Remove excess belongings such as off-season clothing, books, papers, knickknacks, and small appliances that are taking up counter space. Instead of putting these items in closets, the basement, or other storage spaces, consider renting a storage unit where you can stash them during the selling process. Prospective buyers will be paying special attention to any storage areas in your home, so don't be tempted to stuff all your extra stuff there and instead keep them off-site and away from buyers' eyes.
Next, Do Some Neutralizing and Depersonalizing
One of the main goals of staging homes for sale in Canton is to help prospective buyers visualize themselves living there. To achieve this goal, you need to take your personality out of the home and create an environment that is as universally appealing as possible. Remove family photos, sports memorabilia, and any religious items. Take down unique artwork or décor and put it in your storage unit. If any interior walls have been painted in trendy colors (or if they just need a refresh), add a fresh coat of paint to your staging to-do list. Canton real estate professionals suggest warm grays or whites for the kitchen, white for the living room, taupe for the bedroom, and pale blue for bathrooms.
Hire a Professional Cleaning Company
Homes for sale in Canton that are sparkling clean have a big advantage over their competition. The best way to achieve this is to hire a company that specializes in cleaning homes that are going to be listed for sale. A pro will know which areas to pay special attention to and will get to all the out-of-the-way areas you've never thought about, such as baseboards, the tops of ceiling fans, and behind the toilets.
Turn to Your Furniture
If you have bulky furniture (or just too much of it), rooms can look cramped and small. Take a look at each room and try to identify furniture that you can remove or replace with smaller, lighter versions. Each room should have only the furniture necessary to clearly demonstrate what it's meant to be used for. For example, a living room only needs a couch or loveseat, a chair, and a small table, while a bedroom should be limited to the bed, a nightstand, and a dresser. The more open space you have in each room, the larger it will appear.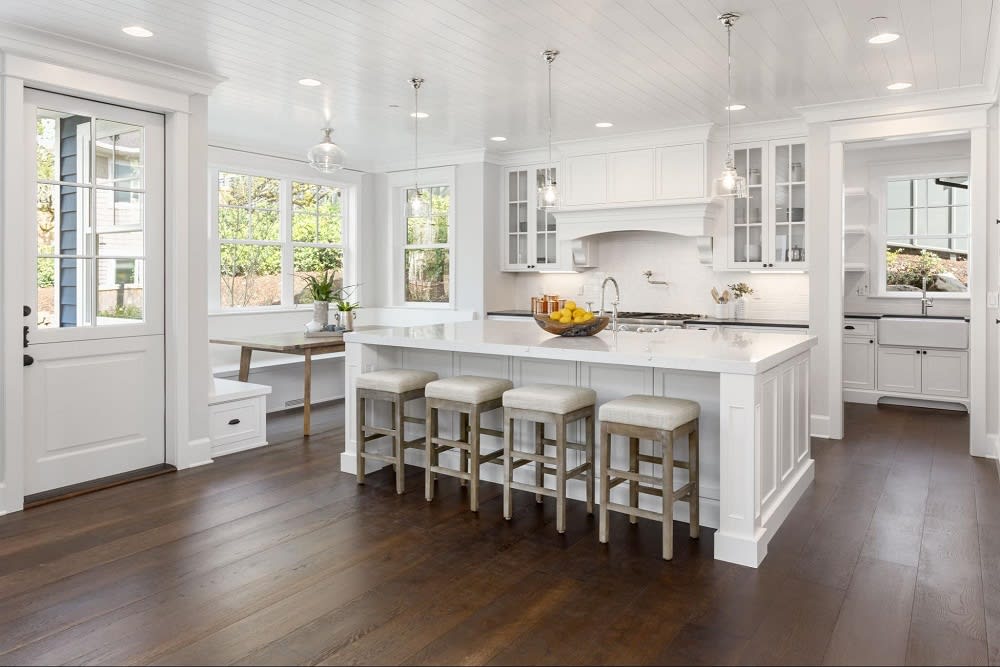 Look at Your Lighting
Prospective buyers will gravitate toward homes for sale in Canton that are bright and well-lit. Take advantage of your home's natural light by removing heavy draperies or blinds and replacing them with sheer versions or leaving them off altogether. In rooms that don't get a lot of natural light, add extra floor or desk lamps and ask your Canton real estate agent to turn them all on prior to showings.
Don't Forget the Curb Appeal
Don't limit your staging efforts to the interior of your home. To make a good first impression on buyers, you need to put some time into boosting your curb appeal. Make sure your lawn, shrubs, and trees are trimmed and tidy. Address any issues with your walkway and driveway such as cracks or broken concrete. Place some colorful potted plants and flowers along the walkway and hang a seasonal wreath on the door. If you want to take your curb appeal to the next level, replace your front or garage door. By simply replacing the garage door on Canton homes for sale, owners can increase the perceived value of their home by up to 4%.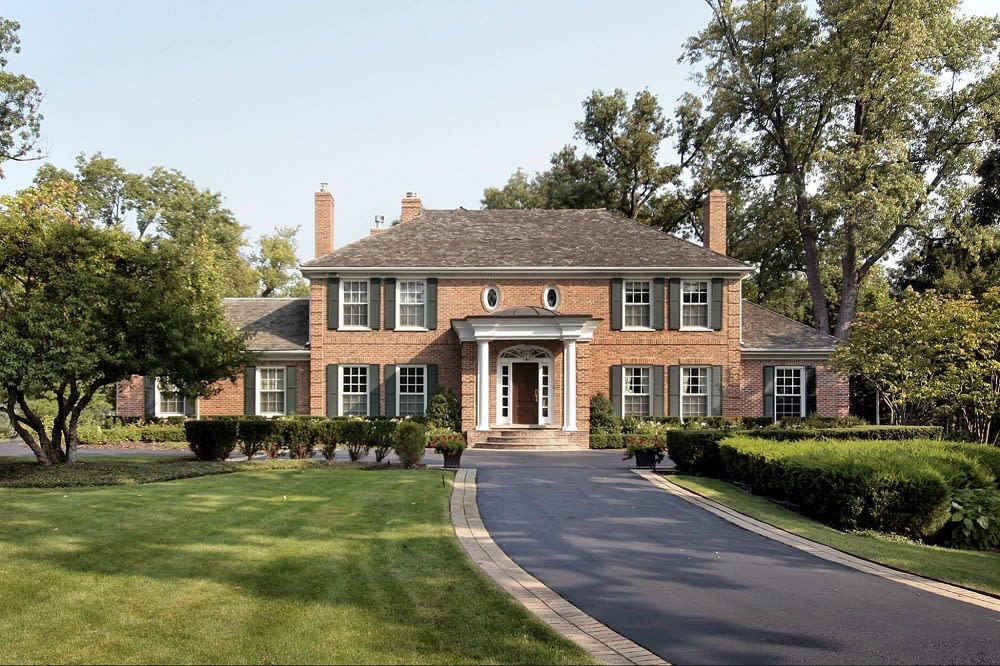 Add Some Final Touches
Those who add some final touches prior to showings or open houses set themselves apart from the competition. Put fresh flowers in vases and place them throughout your home. Light a few candles or use wax warmers for a pleasant aroma. Put some plush towels and a bottle of bubble bath in the master bathroom. Set the dining room table with quality dishes, linen napkins, and wine glasses. Anything you can do to make your home warm and inviting will make an impression on prospective buyers.

Ready to prep your home so you can take advantage of the favorable Canton real estate market? By using the above staging tips or hiring a pro to stage your home, you can ensure it will make the best possible impression on prospective buyers and achieve your selling goals. If you're ready to get started, reach out to trusted real estate agent Julie Brittain for advice on the staging process to be by your side during the selling process.