If you're planning to list your property among other Canton houses for sale this winter you're in luck. The Canton real estate market is firmly in favor of sellers with more interested buyers than there are properties for sale. While this means that you are likely to attract plenty of prospective buyers to your listing, it doesn't mean that you can skip some crucial pre-listing steps. Before you put your house up for sale, make sure you address these preparation musts.


Step 1: Take an emotional step back
Those who have lived in their Canton houses for sale for many years have likely developed an emotional connection to their homes. This is especially true for those who have raised families in their homes as they closely connect the house to their thousands of special memories. While emotionally disconnecting can be difficult, it's absolutely necessary. Take some time to say goodbye to your home, reiterate to yourself that the house is just a structure, and remember that what matters most will transition to your new home. Once you've created space between you and your home, it is easier to make level-headed decisions and reach your selling goals.
Step 2: Address clutter
It's easy to acquire clutter when you've lived in a home for many years. Clutter makes Canton houses for sale look cramped, small, and less maintained, so it's imperative you do some major decluttering before you list. Go through each room in your home and remove items that are not essential to your daily life or that aren't necessary to designate the purpose of the room. This includes extra clothes and shoes, papers, books, knickknacks, small appliances, and anything else that is taking up the wall, floor, or counter space. Separate the items into three categories: the first to be packed up and taken to your new home, the second to be donated or sold, and the third to be tossed or recycled. For those items in your first category, consider renting a storage unit to avoid cluttering your basement, closets, or other storage spaces.
Step 3: Depersonalize as much as possible
Prospective buyers of Canton houses for sale want to buy their new home, not your old home. To help them visualize themselves in your space, you need to give them as much of a blank slate as possible. Remove any items related to your family, hobbies, or personal interests, such as framed photos and diplomas, sports memorabilia, religious materials, and unique artwork. Place these items in your storage unit until they can make the transition to your new home.
Step 4: Make it neutral
You have no way of knowing what colors, decorating trends, and tastes prospective buyers will have. To make your home appealing to the widest range of buyers, it is essential to make everything as neutral as possible. This includes repainting interior walls — especially the ones that are scuffed, faded, or painted in trendy colors — and removing any window coverings, rugs, or other décor items that reflect your personal taste. Opt for warm neutral colors like off-white, taupe, and beige, and keep it consistent throughout your home with some minor variations for bedrooms and bathrooms.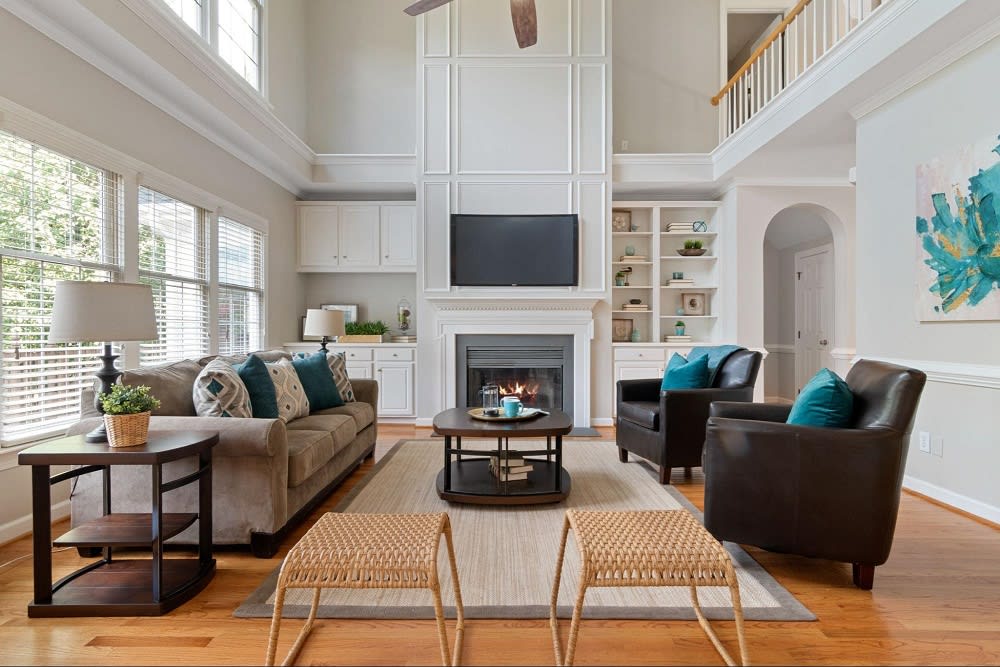 Step 5: Have it staged
Professionally staged Canton houses for sale sell for more than their non-staged counterparts and spend less time on the market. A professional stager will come into your home and remove, add, or rearrange furniture to maximize space and ensure that each room has a designated purpose. They will also redecorate to ensure your home is neutral and as appealing as possible to prospective buyers. If you don't want to invest in hiring a pro, you can experience some of the same benefits when you stage your home yourself. Just make sure you follow the best practices like removing bulky furniture, maximizing the amount of natural light in each room, and organizing cabinets, closets, and other storage spaces.
Step 6: Increase your curb appeal
Any Canton real estate expert will tell you that buyers form a first impression of a home before they walk through the front door. To ensure your home makes a positive one, take some time to boost your curb appeal by trimming and tidying your lawn, shrubs, and trees and addressing any visible damage to the walkway, driveway, or front porch. Remove any outdoor clutter like kids' toys, lawn care equipment, and trash containers. Boost it even further by painting or replacing the front or garage door, setting up some high-quality outdoor furniture on the front porch, and putting down a new, cheerful welcome mat.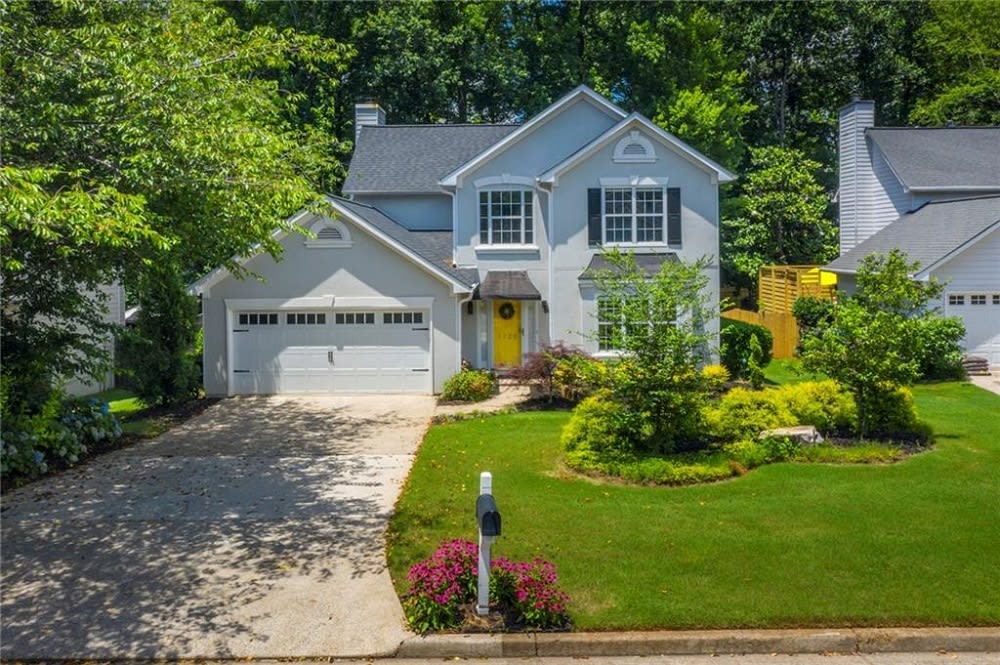 Step 7: Deep clean
To be appealing to prospective buyers, Canton houses for sale need to be sparkling clean top to bottom. This includes out-of-the-way areas like behind appliances, baseboards, and chandeliers as well as closets, cabinets, and storage spaces. The best way to achieve a pristine home is to hire a professional who specializes in cleaning homes prior to listing. A pro has the experience and equipment needed to get the job done right.
Step 8: Make any needed repairs
Most of those in the market for Canton houses for sale are looking for a property that is move-in ready. Before you sell, consider getting a pre-listing inspection to identify any problem areas, and fix them prior to listing. Take some time to walk through your home with a handyman or contractor to address smaller repairs that may not show up on the inspection but that will make buyers think twice about the condition of your home.


Ready to take advantage of the favorable Canton real estate market condition and list your home for sale? By following the above tips and working with a trusted local agent like Julie Brittain, you can increase your chances of selling your home for top dollar.