One of the most popular alcoholic beverages in the country is beer — especially specialty craft-brewed beer. The world of craft beer offers such a wide range of flavors, so there's something out there for everyone.


Where are the best places to find a good brew near
Milton
? From American-owned chain breweries to family-owned gastropubs, the area offers a wide variety of craft breweries to discover during your free time.
Eight beloved breweries near Milton, GA
Jekyll Brewing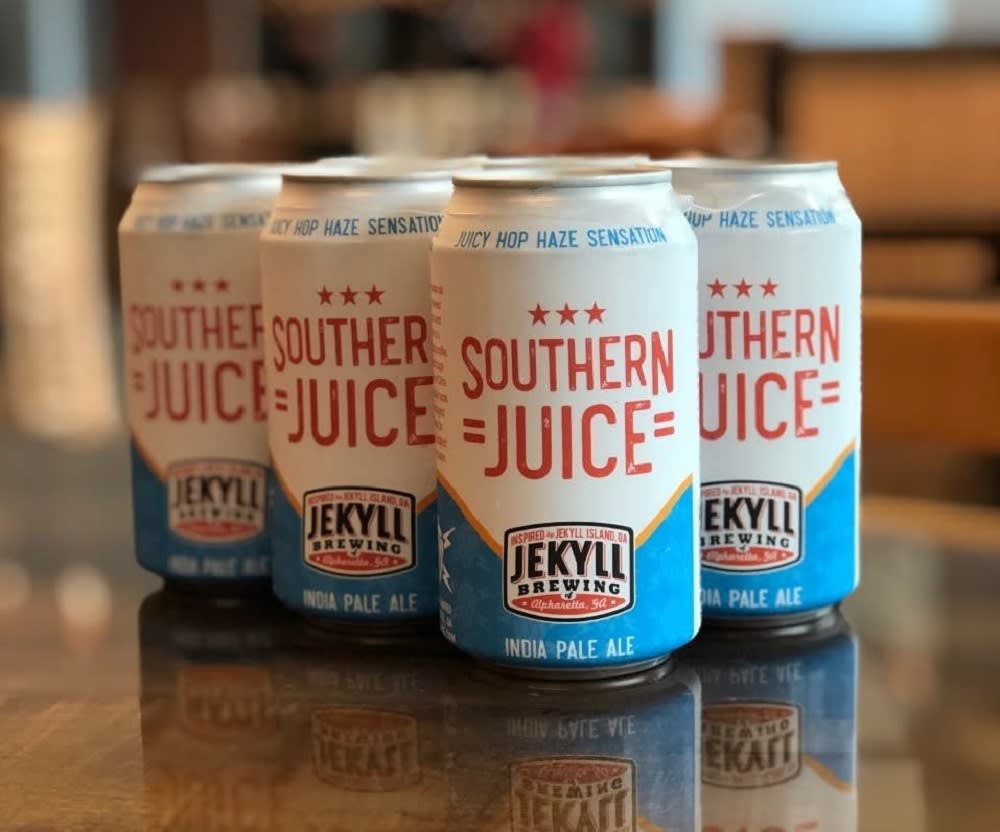 Image courtesy of Jekyll Brewing
Jekyll Brewing
is notable for being the first brewery in the Deep South and was founded back in 1738. This award-winning brewery makes hand-crafted, sophisticated beers from only the finest ingredients. The owners have a passion for brewing great craft beer and the camaraderie of the craft brewing industry and are on a mission to share it with the community.
The brewery features a stage for live music and also offers tours of the facility. For an in-depth look at Jekyll's locations and their live music schedule, visit their
website
.
2855 Marconi Dr. Ste. 350, Alpharetta, GA 30005

Burnt Hickory Brewery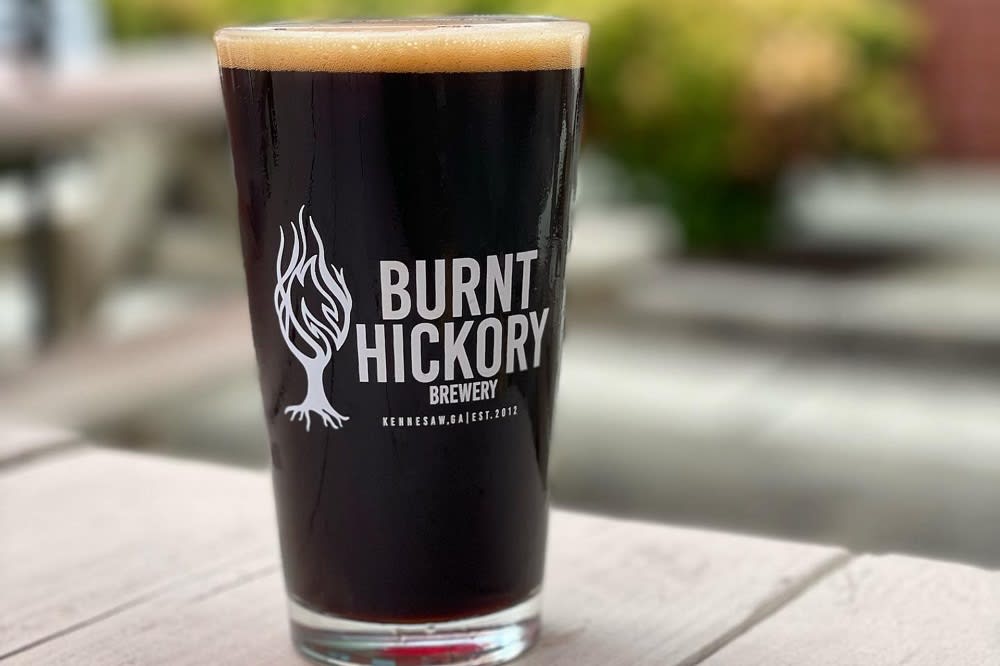 Image courtesy of Burnt Hickory Brewery
Burnt Hickory Brewery
was founded in 2011 in Kennesaw. After numerous expansions, they converted from nano brewing to microbrewing, meaning they went from a small facility — so small that there is no defined beer quantity — to a brewery that produces 15,000 barrels or fewer per year.
Inside the brewery, Burnt Hickory offers 20 craft beers on tap on a rotating basis. There is also to-go beer available in their taproom. In addition to their delicious, well-loved beer, they also sell bar snacks such as pretzels and jerky. Bring your four-legged friends along: Burnt Hickory is pet-friendly!


2260 Moon Station Ct. NW #210, Kennesaw, GA 30144

Gate City Brewing Company
Gate City Brewing Company
is a self-described craft beer haven — a place for beer enjoyers of all kinds to come together in one place. This brewery was specifically created by Roswell locals for the Roswell community as a whole.
There is a brewhouse, their taproom, and a restaurant, all for the enjoyment of the public. With fantastic brews and a great family atmosphere, this place is somewhat of a gem within the craft beer community of Roswell.
On top of their brewery, they also have an artillery — their newest space meant for craft cocktails, with an outdoor terrace for locals to enjoy. It is meant to support the magnetic and dynamic culture in the city.
43 Magnolia St., Roswell, GA 30075

Wrecking Bar Brewpub
Wrecking Bar Brewpub
is the best of both worlds — a brewery and a pub all rolled into one. The brewpub itself is located in an old Victorian mansion, and the gastropub is located in the basement.
Wrecking Bar brewed on a seven-barrel system with a focus on perfecting classic styles like kolsch, pilsner, ESB, IPA, barrel-aged strong beer, and session styles. This list of classics is integrated with more unique and experimental styles such as milkshake IPAs, fruited goses, and farmhouse ales, just to name a few.
Since Wrecking Bar also serves as a restaurant, they offer delicious food to accompany their fantastic craft beers. Though it's a farm-to-table restaurant, their menu stays rooted in pub classics. They also source their ingredients from bakeries, dairies, and farms. Though a couple of classic items stay on the menu permanently, their offerings change based on seasonality.
292 Moreland Ave. NE, Atlanta, GA 30307

Reformation Brewery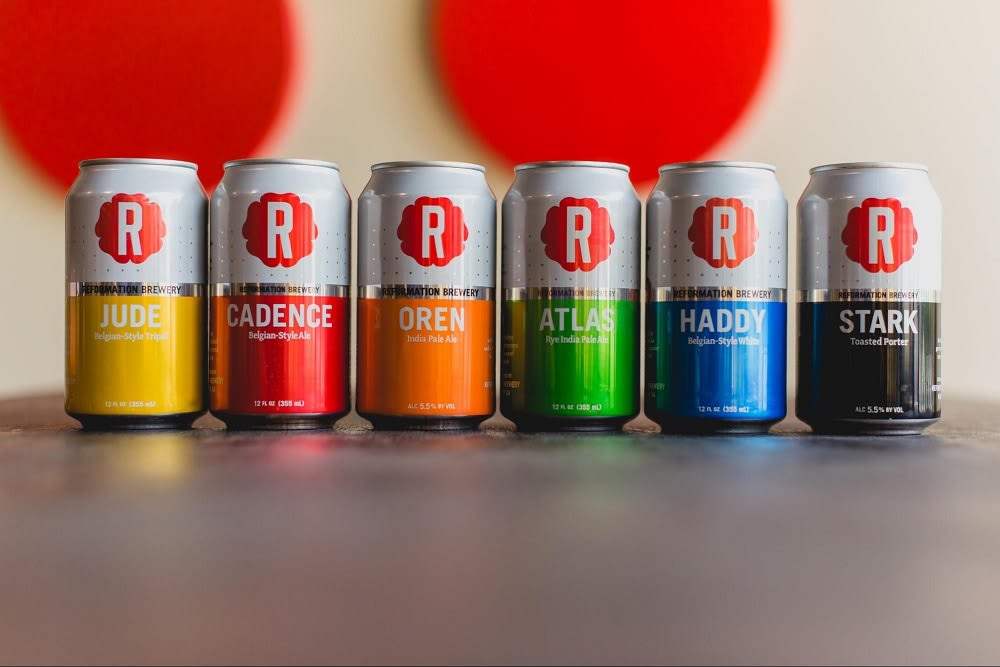 Image courtesy of Beer Connoisseur
Reformation Brewery
is a value-based company that aims to serve the community through the good gift of beer. In their words, they want to set beer free.
At Reformation Brewery, they believe in acceptance, story, authenticity, moderation, humility, and humor. It's a brewery made by people in the community for people in the community to enjoy.

They've garnered local praise for their great beer selection, relaxing atmosphere, fantastic service, and even the on-site food truck that locals love to frequent. They even offer live music on certain nights!


At Reformation Brewery's multiple locations, you'll find some brews that are permanent to the menu as well as rotating seasonal offerings. If you'd like a full list of what's on tap at any of their locations, you can check their
website
.
105 Elm St., Woodstock, GA 30188

Red Hare Brewing Company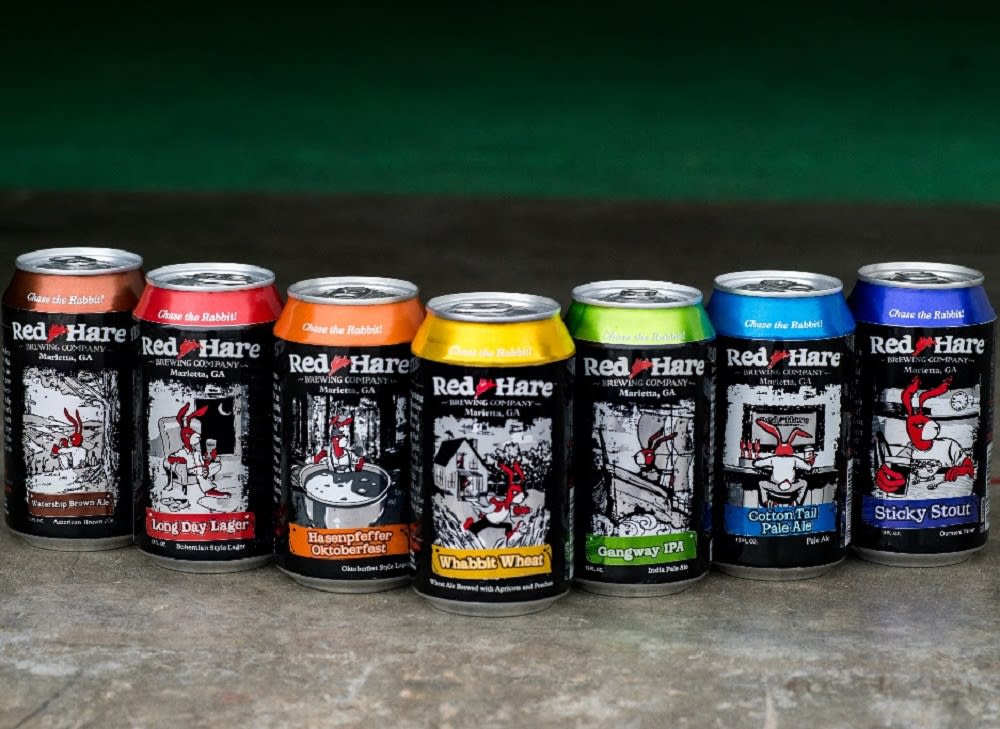 Image courtesy of Brewbound
Red Hare Brewing Company
is an independently owned, self-described informal microbrewery. They offer visitors tours and tastings of their craft beers on Thursdays, Fridays, and Saturdays and is the first craft brewery in Georgia to can their craft beer.
This award-winning brewery makes quality craft beverages that can be enjoyed anywhere, any time. They offer seven beverages year-round: SPF 50/50, Tangerine SPF 50/50, Soft J IPA, Rewired IPA, Long Day Lager, CDL, and lo lo Hard Seltzer. This is in addition to the seasonal beers they offer.


Red Hare has several locations, but they distribute all around the country, including Georgia, Tennessee, South Carolina, North Carolina, Alabama, and throughout central Florida. Their locations are in Georgia, Tennessee, and South Carolina. On top of crafted beer, they've also started distilling Red Hare rum, gin, and vodka.


1998 Delk Industrial Blvd. SE, Marietta, GA 30067

Twain's Brewpub & Billiards
Twain's Brewpub and Billiards is a gastropub offering house-brewed tap beers in addition to shuffleboard, pool, and darts — all the bar classics. On Mondays, they even have a trivia night!


Open since 1996, Twain's has been serving delicious pints and offering fun game nights for people of all kinds for decades now. The sense of camaraderie and community when you walk through the doors of this gastropub hits you immediately.


Since this is a gastropub, you can expect to find food here. Fondly referred to as pub grub, it's delicious and really complements the taste of their craft beers on tap.


211 E Trinity Pl., Decatur, GA 30030

Blue Tarp Brewing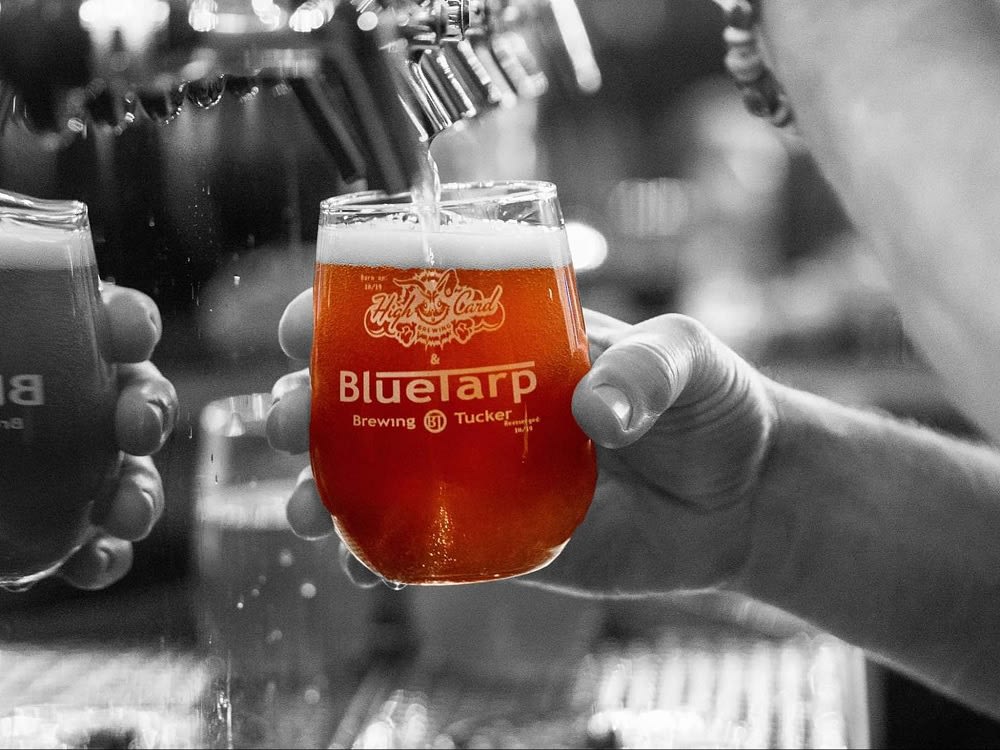 Image courtesy of Blue Tarp Brewing
Blue Tarp Brewing Co.
is a full-scale production brewery. It is also the very first of its kind in Decatur and the surrounding areas. This is perhaps the only brewery on this list that is purely a brewery facility, without an adjoining restaurant to accompany it. They offer delicious home-grown ales, most of which are available in surrounding bars, pubs, dive bars, restaurants, and even in growler-fill stations.
731 E College Ave., Decatur, GA 30030
Want to know more about Milton real estate?
If you are interested in homes for sale in Milton or homes for sale in Woodstock, contact
Julie Brittain
for more information.